While going through sessions from last year, in an attempt to get caught up here on the blog – I ran across some images I took of MY kids back in AUGUST (2011).  I can't believe I never shared them here!  I'm not going to lie to you – it's not easy being the kids of a photographer – a camera is in your face even more than the average parent.  This is why I cherish even more, the times when my kids will let me catch a few moments on 'digital film' – because five minutes is usually about all I get!  In any case – these were probably all taken on different dates – but here are mine from last August!
All dressed up to test out my recital background for Spring 2012 dance portraits: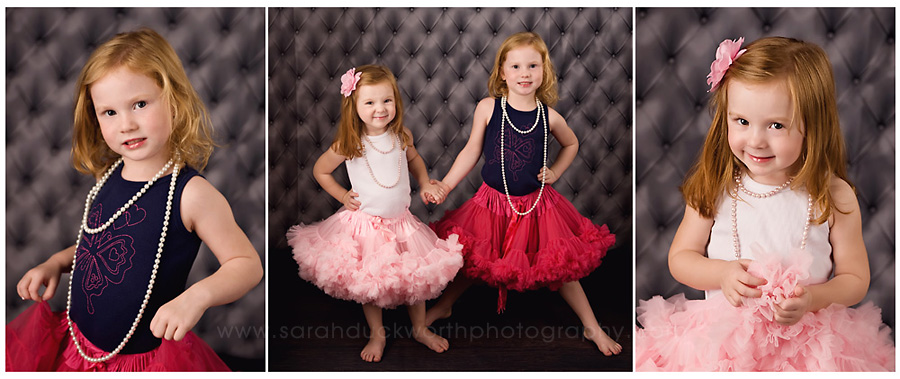 My oldest daughter, Emma, is in kindergarten.  I can barely believe how grown up she's getting!  I had her try on her uniform over the summer to be sure it still fit from pre-K – and she was kind enough to oblige me with a few portraits!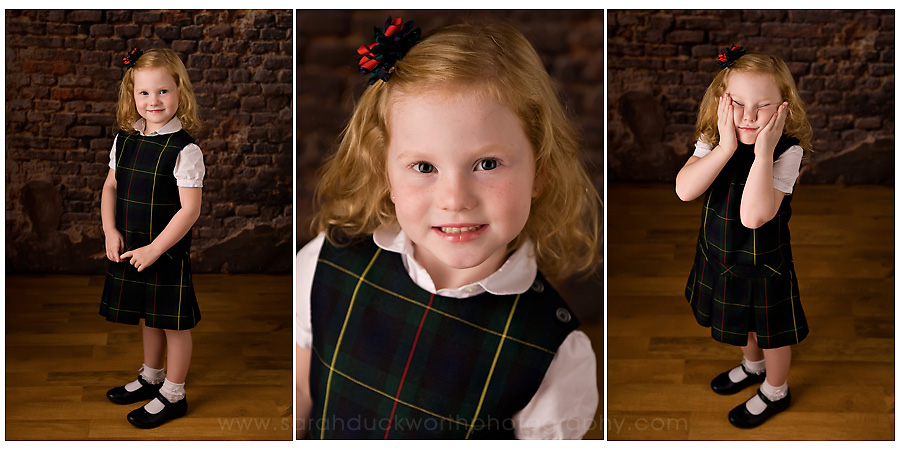 And lastly – these are my babies on their first day of school.  Kate started pre-K3 – her first year at The Fulton School – I was one proud Mommy!  (Still am…)