Our signature Baby Plan includes three sessions during baby's first year.  As an added bonus – through August 31st, we are adding a 4th session at no charge – a complimentary family session in year 2.  Once you have celebrated baby's milestones – enjoy this family session to celebrate the family as a whole – perfect for use in the spring or fall when the weather is perfect!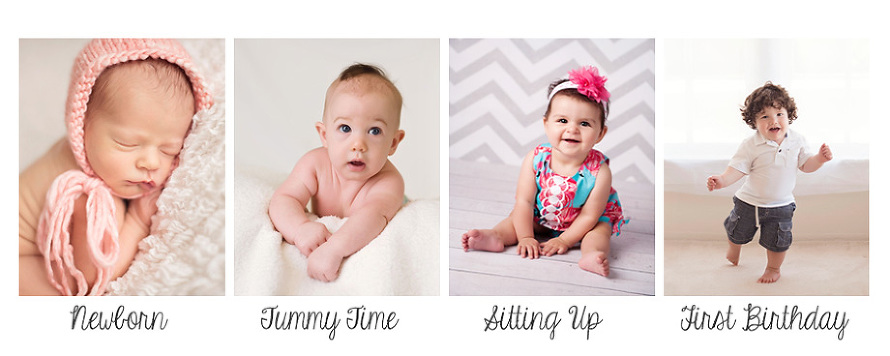 PIN THIS IMAGE
Baby Plan Options:   Newborn, Sitting Up, First Birthday – $300        Tummy Time, Sitting Up, First Birthday – $250
Each plan includes three sessions, and comes with a 10% discount on your order at all of your sessions, including your bonus complimentary family session.  You will also receive priority access to our booking calendar, and will be included in our VIP events (such as complimentary Valentine's Day portraits – an annual tradition at the studio).
Want more information?  Click here for pricing.